Shared Hosting has conventionally proven to be a cost-effective solution, especially for new bloggers and small business websites. Apart from the cost factor, there is one more thing that makes it a lucrative choice among new website owners. It is best suited for people with no prior technical knowledge or who do not want to spend much time, managing or configuring the backend of the server. With a Shared Hosting plan, the responsibility of the server lies with the hosting provider. However, one factor that must be kept in mind while selecting your Shared Hosting plan is the choice of an operating system that comes with it.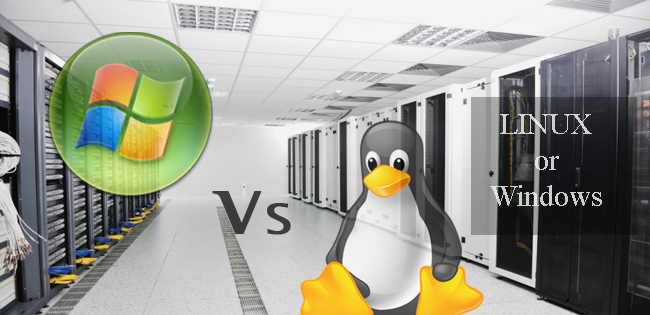 Although Windows dominates the market when it comes to personal computers, Linux remains a dominant force to reckon as the choice for the server. In this article, we would see the pros and cons of both the operating system for your hosting server.
Windows OS Shared Server
Windows has caught pace with the Linux operating system in recent years. The Windows server offers a robust environment with the ability to host multiple websites from a single tab.
Pros of using Windows on your server
One of the major advantages of using a Windows operating system is its ability to set up with a user-friendly interface. Also, from a user's point of view, we are more accustomed to operating Windows than any other operating system.
It is apt for running Windows-based applications such as ASP.NET. This becomes crucial for developers and webmasters who are looking to develop applications with built-in codes based on ASP.NET.
If you are using Access database, then Windows hosting can be a better alternative as it can integrate with it without any problem.
If your work involves around Front Page, then Windows server provides an extension to integrate your server flawlessly.
Linux OS Shared Server
Linux is an open-source platform that is based on UNIX.  Being open-source, it is relatively cheaper compared to Microsoft Windows, which is a commercial product.
Pros of using Linux OS on your server
Consistent upgrades: Being an open-source platform, it gives the opportunity for developers to tweak with the code and improve on it. Therefore, the updates are rolled out from time to time.
Better security: Linux provides a robust environment for your web hosting needs. It is considered to be safer and less vulnerable to cyber-attacks compared to a Windows operating system. Also, if infected, the community can fix it in a prompt manner.
Ease of use: Linux Shared Server comes with most user-friendly control panel, i.e. cPanel. Also, it provides a better opportunity for webmasters to utilize the code of the open-source platform.
Cost-effective: Being an open-source operating system, Linux Shared Server usually comes at a throwaway price. It fits in perfectly for budget-conscious website owners who are looking to take their first website online.
Certain applications like SSH require a Linux-based server to function. Also, scripts or applications that run on Apache modules goes best with a
…
Read More